A website dedicate to games of all favors and varieties, from video games to good old D&D.
Wednesday, January 15, 2020
Posted by

Phil Viverito
at 6:57 PM
No comments:

This is a tiny cabin based on many of the cabins at Schoellkopf Scout Reserve. SSR is a wonder campsite located in Wyoming County, NY.
I have been there several dozen times over the years and it is full of fond memories. On my most recent two trips, we spent time sprucing up the cabins and campsites. I often paint during the day and sketch at night.
This cabin is a cross between Phillips Cabin and Schoellkopf Cabin pictured below. It could probably be used for a hunting lodge in a D&D setting. In my campaign, it's a structure due east of the city of Nace.
While it looks tiny, 25 by 25 feet square in the wilderness is quite spacious and homey.
Build your own Cabin with Legos. Reasonably priced at $29.99. Click the image link to order from Lego.com. I receive remuneration every time you order something, which helps me keep this website going.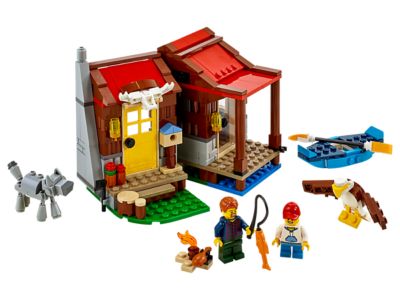 Posted by

Phil Viverito
at 6:34 PM
No comments:

This whimsical tower was the home of an astronomer and astrologer. The man retired many years ago, after serving in the war against the elves. Although it doesn't look like it, the telescope can be replaced with something ol' Harvey called a "Cannon" or perhaps, "Canon". No one is sure. Whatever it was, it helped the magician stop the elves from entering the valleys his tower looks down upon.
In recent years, the tower has been inhabited by 12 students of the stars. They don't seem to be much good as magic users, but the men and women who live here are pretty special when it comes to observing the stars and laying horoscopes.
One of them is even familiar with the foreign principles of card reading, while another has invented a game where the players pretend to be tradesmen in the distant future, trading in luxuries on a "stock exchange" and "social medias". Whatever those are...
Posted by

Phil Viverito
at 4:30 AM
No comments:

Monday, January 13, 2020
I was trying to draw a Roman villa and it came out more like a Frank Llyod Wright. Buffalo is loaded with Frank Llyod Wright homes. They are beautiful and I drive past many every day.
Posted by

Phil Viverito
at 7:41 PM
No comments:

Sunday, January 12, 2020
My friend Sarah got me some new pens and I have been trying them out. They work great. The text on the side was quickly scratched out as the ideas came. The text of this post is somewhat better.
The Long Barn is a storage barn for fodder. Its low to the ground and only has one level.
The long low barn is used for storage of hay and feed.
In spring, it is often used for weddings. The bride's guests sit on benches or bales of hay and alfalfa. The new husband and his groomsmen eat outside. The south end of the barn has doors which open for dancing in the yard.
In this way, the newly joined families get to know one another.
Build your own bride and groom. Reasonably priced at $12.99. Click the image link to order from Lego.com. I receive remuneration every time you order something, which helps me keep this website going.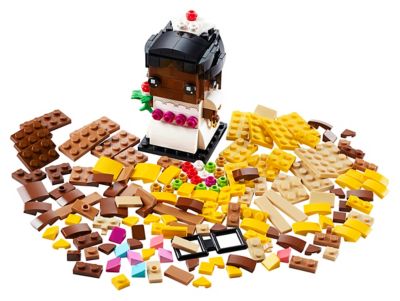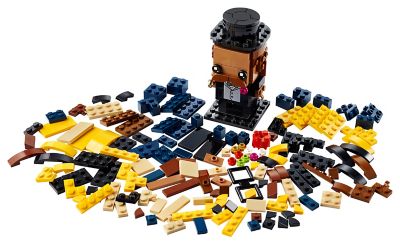 Posted by

Phil Viverito
at 7:39 PM
No comments:

Thursday, January 9, 2020
I've been messing around with svg art using Inkscape. For whatever reason, when I upload these images they look fine on a desktop device, but are dark grey on a black background on mobile devices. I think I either uploaded some .pngs or perhaps forgot to flatten the image when going to .jpg.
Anyway this a test of 2 Skimmer ground cars.
These are 3 Greek soldiers.
These figures have been a part of my Strictly (Duke) Springer posts, which I hope to fix soon.
I'd like to scale them down to 1/4 and 1/2 sizes for counters.
Posted by

Phil Viverito
at 10:00 PM
No comments:

Sunday, November 17, 2019
I'm cleaning up after making a mess with styrofoam this morning and getting some artwork ready for my new game room. Little touches right now.
This is a book by
Nate Treme
and you can get it from his
website
. I am not sure if there are any physical copies left,
but you can print your own
. It's great, check out my review,
here
.
Right now, I just caught a newsflash that
The Midderlands Expansion
by Monkey Blood is free today. I was going to take a pass on it, but the article mentions that it contains a new map. Ah... more artwork for my game room. Check it out, but hurry!
Posted by

Phil Viverito
at 11:41 AM
No comments:

Tuesday, October 15, 2019
This is an inktober2019 collision. I've been working on a map of a Roman themed city called Nace for a D&D campaign. The characters found a villa, but I really didn't have any idea of what it looked like.
I tried a couple of sketches and mostly liked the results. I don't know why my scanner is clipping the edge. If I get time, I will update these scans.
Posted by

Phil Viverito
at 9:34 PM
No comments:

Saturday, October 5, 2019
Inktober is on. I have been binge watching TV while working on my main project for the month. I can't say I am getting a lot done, but I am learning.
My main project is a copy of New Mutant's #50, in stippling. One of the issues with this design is, I need a background which I pictured in black. In stippling. 8.5x11 mostly back composition in stippling.
Mmm. What did I do?
Anyway, my binge watching has been BSG. Being a space show, everything in the background is grey or black. I gave myself a timeout project which includes an all black background. I used BG 5 and 9 plus 120 black for these ships. I am not good with tones and color, so again, I am learning.
It's super rough, you don't even need to enlarge the image. Smaller is better.
Posted by

Phil Viverito
at 12:56 PM
No comments:

I didn't do an update yesterday, but I have continued to work on my project. Magik's hands and arms are causing me some trepidation, so I been forcing myself to work on them. I've also been working on the hair. For the horns and right hand, I think I need a glare or shadow effect. Not sure how that will work.
After the arms are complete, I will be working on the sword. I wasn't sure how this would go, so I did a quick straight to ink practice run. Not perfect, but a good practice run.
Posted by

Phil Viverito
at 3:10 AM
No comments:

Tuesday, October 1, 2019
I'm not sure what's going in the background, but I have the foreground complete. I think I will have a shadowy face of Sym worked into the background someplace, bit I am not sure. I like the idea of teleport disc I found and copied from Deviant Art, however, I saw this a few years ago and for the life of me can't find him now that I want to credit the original. The center image with the armor is like the DA artist, but not exact.
I'll be back when my Google Fu kicks in and I get a name.
Edit - Of course after a while of searching giving up, I find the artist on the very first try. His name is
olivernome
. I really like his work.
Posted by

Phil Viverito
at 10:22 PM
No comments:

I'm warming up today. Just a simple geometric pattern in ink. I won't finish it, it's not the sort of thing to finish. It is just play while my brain and hand warms up. Sometimes work is just play with a purpose. I kind of like the design.
Anyway, this is my first Inktober. I wish I could do a drawing everyday, but I won't. I want to do one or more projects to completion this month. I want to go back to the way I used to draw.
I picked my first subject, Magik from the New Mutants. I particularly love/hate the version of her on the cover of the 50th issue. The style is very nineties, jagged, slashy, primal. It seems to fit with the character. In this particular issue, is not sexed up, but actually reverted to a younger child. There is a sense of disquiet as she battles her way through her demons. I like the fact that they are "her demons".
Anyway, I want to do a copy of this cover but in my own style. It won't be anything like the drawings I have done recently. It will be part experiment and part return to where I started. I'll
be posting updates throughout the month as it proceeds.
If I get to another work, I post that here, too.
Here is to beginnings.
Posted by

Phil Viverito
at 7:49 PM
No comments:

Wednesday, August 28, 2019
Sometimes, I like to go right to ink. All of these sketches were just thrown down on the paper with little regard to outcome. I love the scratchy feel of pen on paper. Usually, I draw pencil outlines, but not with theses. It helps build control, comfort, confidence and skill.
A few of the weapons towards the end have pencil marks, to show the comparison. The symbol of Sol Invictus was penciled quickly and those flaws showed right up in ink.
Posted by

Phil Viverito
at 1:30 PM
2 comments:

Posted by

Phil Viverito
at 1:26 PM
No comments: